tbilisi internationalbaptist church
sunday service june 20

2021
Sunday
bible study 1:00 pm
wednesday
prayer meeting

6:00 pm
Friday
evangelizing meeting

5:00 pm
We're happy to meet you

!
​

​
Time

: Sunday 11:00 AM:

​

Location

: We are located in Didi Dighomi , Vefkhistkaosani Street 60 . around spar Traffic light

KIDS? Children's Church (Ages 3-10) is available during the Sunday Morning message and secure nursery care is available ..​

Transportation

Stop Id 1196​​

Marshrutka - 41,42,73,78,102,103​

didi dighomi Spar (traffic Light)​
The 8th of March, Women's Day… Growing up in Russia, this day every year meant that the boys in my class would treat and honor all the girls with small gifts, just to say that they appreciate us. On Men's Day two weeks prior, we would give gifts to the boys and thank them (as well as our brothers, fathers, grandfathers and uncles) for being our protectors, defenders, the ones who take care of us.We would hold up the masculinity and courage that they brought into our lives. Then, on Women's Day, the boys would compliment our femininity and thank us for bringing beauty, tenderness and nurture into their lives. What a wonderful go-around of mutual encouragement it was.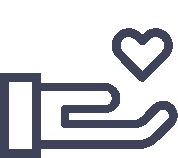 "Whoever is generous to the poor lends to the lord, and he will repay him for his deed."